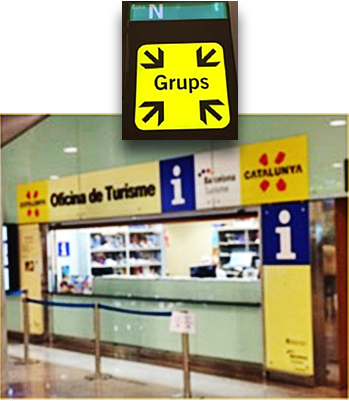 Collective group transfer at 5:30 p.m.,
meeting point at the airport is the arrival hall in Terminal T1 at the Group Meeting Point North in front of the "Oficina de Turisme" (after the customs control on the right)!
Notice! If you arrive at Terminal T2 all five minutes a free shuttle bus brings you to Terminal T1!
Please do not book your return flight before 2:30 p.m.!!!!
Departure from the hotel approx. at 10 a.m. (depending on the trail endpoint), arrival at Barcelona approx. 12:30 a.m.
Total price per person (incl. arrival and departure): 90,‐ Euro.
Transfer Fees 2019