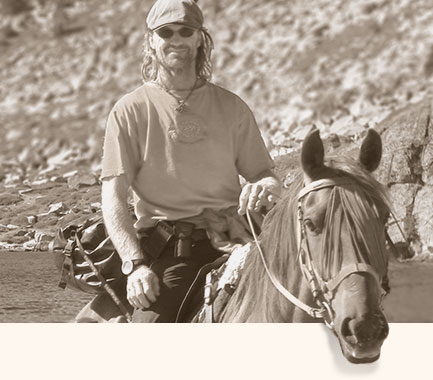 Rudi Stolz (Trail leader)
In 1993 Rudi Stolz had the idea to create trail rides in Catalonia. Rudi is the owner of Panorama-Trails and over the years the rides have developed from one week round trips to a variety of different and challenging trail-rides, covering the Catalan countryside from the mountains to the sea.
Rudi's trails are captivating as he manages to show the rider the stunning beauty of the country, on trails that are varied in speed and terrain (from small hidden paths and tracks to wide open beaches). With his many years of experience he is able to take you on a riding journey to explore the culture, scenery and cuisine of the local area and people.
Rudi's rides are safe and balanced, which is attributable to his intensive training and the natural handling of the horses.
As a professional photographer Rudi manages to capture the good memories, scenery and great experiences for his clients in the form of brilliant photos. His photos have been shown by travel agents and have been seen on the front covers of magazines. The best thing about Rudi's trails is that there is always another adventure to come back to and guests always want to return for another ride!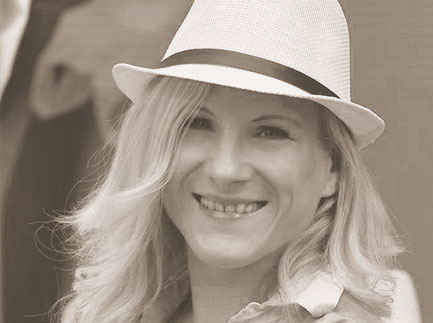 Daniela (Organisation)
Catalonia's coast has been her home for 20 years now, so she knows Catalonia's people and their culture very well. Horses have been a part of her life since her childhood. In 2010, she was able to turn her much-loved hobby into her work. She now takes care of all the administrative tasks and organisation of our trails.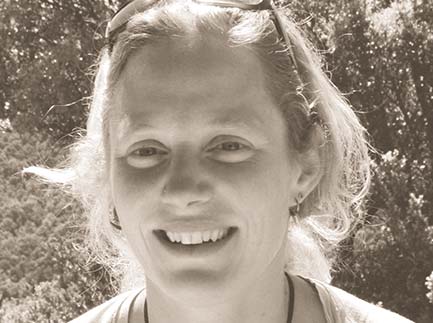 Denise (Trail Leader)
There are many things that fascinate Denise: among them are horses, culture, people and nature adventures. Denise finds the perfect blend of these in trails accompanied by horses and mules and it has become her passion. With her two mules she explored the trail of Jakob from Switzerland to Spain. She found her personal sunny paradise in Catalonia, where mountains and the sea meet - a perfect place to fulfil her dreams!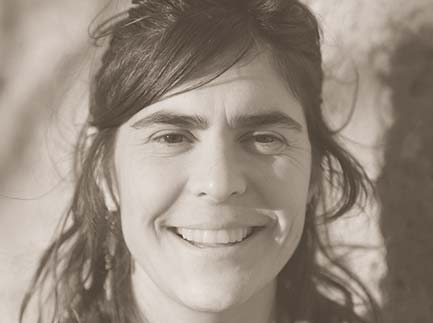 Anaïs (Trail Leader)
Anaïs knows her home like the back of her hand. This hardy woman has her own horses and a great deal of common sense. She also has good judgement when it comes to horses and riding with her is always fun!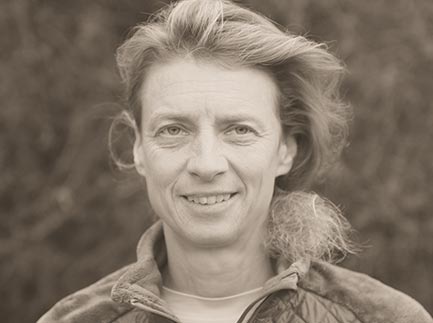 Niki (Trail Leader)
This calm Austrian lady leads our trails with a great deal of horse sense and sensitivity. She is a horse owner and also an experienced hiking guide, so trail riding holidays with her are always a great success!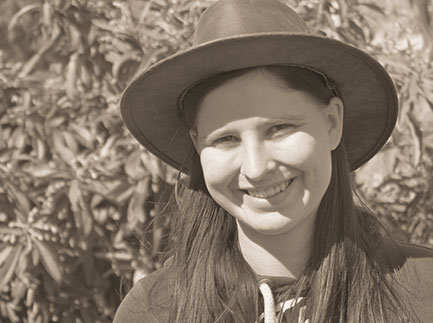 Corinna (Horse Trainer & Trail Leader)
Corinna has been dreaming of living in Spain to turn her hobby into a profession for a long time. She enthusiastically leads trail and day rides, and she also supports us in the office as well as with the training of our trail horses. Apart from her native language German, she also speaks fluent English, Spanish and French.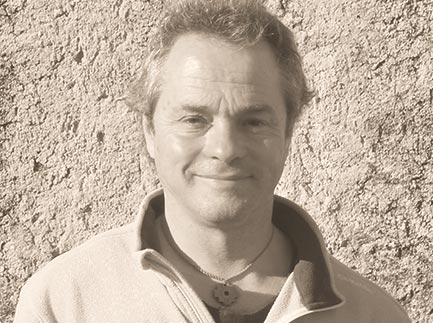 MET (Trail Assistant)
The trail assistant Met is a convinced Catalan and knows the history and geography of his homeland like no other. Met is a musician and a good cook! On the trails he spoils the guest and horse with joy.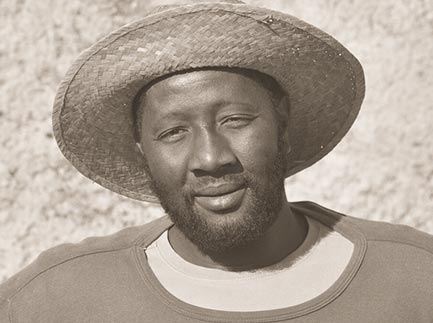 Massi (Groom)
At home, Massi takes care of our horses. He wakes up early in the morning to the neighing of the horses who await their breakfast.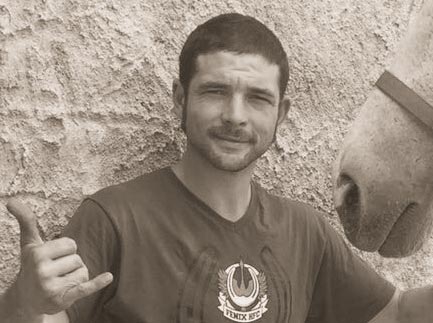 Marc (Blacksmith)
The young blacksmith Marc, an enthusiastic trail rider himself, is responsible for the hoof care of our trail horses.